A VIRTUAL ODYSSEY 2021
An amazing digital theatre series you can enjoy from the comfort of your home. Join us as we bring the magic of Odyssey Theatre to our virtual stage. Over the coming year you can enjoy, podcasts, live readings, workshops, webinars and more. Click the photo below for all the latest new on coming events.

---
PLAYS IN DEVELOPMENT
Odyssey is committed to supporting new play creation for innovative Canadian artists by providing dramaturgy and hosting performance workshops. Click the button below to read about plays currently in development.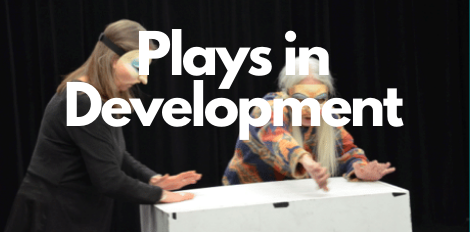 ---
PAST PRODUCTIONS
Since 1985 Odyssey has been dedicated to presenting unique, imaginative, and high caliber productions in the Commedia dell'Arte tradition. Explore photos, reviews, and awards from our 35 years of performances below!

---
Follow us on Facebook, Twitter and Instagram for more updates!