Theatre Under the Stars Presents The Miser
Step into a world where wealth and obsession collide in our summer production of Molière's comedic masterpiece, The Miser. This modern adaptation by Lib Spry and Laurie Steven brings greed and corruption to life, immersing the audience in a web of hilarity and satire. Follow the eccentric antics of Harpagon, an infamous miser whose insatiable greed knows no bounds, as secrets are unveiled and the true cost of avarice is revealed. Directed by Andy Massingham and featuring a talented ensemble cast, this captivating journey explores the depths of human nature while celebrating the enduring legacy of love.
Click here to buy your tickets!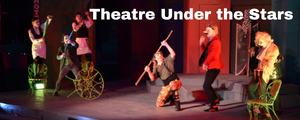 ---
THE OTHER PATH Podcast 2022
Take a trip down The Other Path, where witches, shape-shifters, and trickster spirits haunt derelict towns and neighbourhood parks. Classic folk tales meet modern life in a podcast series filled with magic, mystery, and danger.
Our five audio dramas are inspired by fantastical tales from the past, but set in today's modern world. Follow the risk-takers and the desperate as they tangle with creatures straight out of folklore to pursue their dreams!
Written by award-winning Canadian writers, each episode comes alive with the voices of professional actors and artfully crafted music and sound.

---
A VIRTUAL ODYSSEY 2021
An amazing digital theatre series you can enjoy from the comfort of your home. Join us as we bring the magic of Odyssey Theatre to our virtual stage. Over the coming year you can enjoy, podcasts, live readings, workshops, webinars and more. Click the photo below for all the latest new on coming events.

---
PLAYS IN DEVELOPMENT
Odyssey is committed to supporting new play creation for innovative Canadian artists by providing dramaturgy and hosting performance workshops. Click the button below to read about plays currently in development.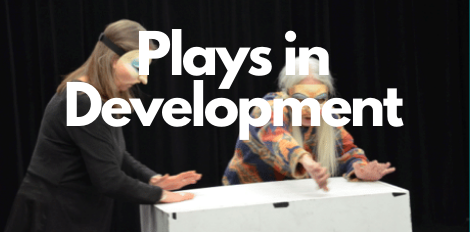 ---
PAST PRODUCTIONS
Since 1985 Odyssey has been dedicated to presenting unique, imaginative, and high caliber productions in the Commedia dell'Arte tradition. Explore photos, reviews, and awards from our 35 years of performances below!

---
Follow us on Facebook, Twitter and Instagram for more updates!