The Bonds of Interest
Playwright: Jacinto Benavente
Translator: Catherine Boyle
Dramaturge & Director: Laurie Steven
In partnership with Out of the Wings
Odyssey is collaborating on a dynamic new translation of The Bonds of Interest, a masterpiece of comedy by Nobel Prize-winning Spanish playwright Jacinto Benavente. A wickedly clever satire about self-interest, greed, and corruption, it tells the story of two penniless con artists who arrive in a town with a devious scheme to get rich quick.
Distinguished Spanish scholar Catherine Boyle and Artistic Director Laurie Steven are developing the new translation, which will premiere on Odyssey's stage this summer. Boyle is head of the department of Spanish, Portuguese & Latin American Studies at King's College London University. Her work encompasses translation in collaboration with professional theatre companies, including the Royal Shakespeare Company where she was dramaturge for their Spanish Golden Age season.
This project was selected for development by Out of the Wings, a UK organization that aims to make the riches of Spanish theatre accessible to English-speaking theatre professionals and audiences. The new translation has received workshops by Odyssey in Canada and by Out of the Wings in London. Thanks to this partnership, this remarkable piece of modern theatre will be available to contemporary English-speaking audiences around the world.
L to R: Jacinto Benavente, Catherine Boyle
The Berlin Blues
Playwright: Drew Hayden Taylor
Dramaturge & Director: Laurie Steven
Award-winning Indigenous playwright Drew Hayden Taylor is collaborating with Artistic Director Laurie Steven to develop a Commedia adaptation of his play The Berlin Blues. Taylor's play is a scathingly funny satire about a First Nations community who are approached by a German couple wanting to open a "Native" Theme Park.
Drew Hayden Taylor is an award-winning playwright, author, columnist, filmmaker, and former Artistic Director of Canada's premiere Indigenous theatre company, Native Earth Performing Arts. Originally from Curve Lake First Nation, he has spent the last 25 years working to educate and inform the world about issues that reflect, celebrate, and interfere in the lives of Canada's First Nations.
Odyssey held a four-day workshop of the play, which included a staged reading, in December 2017. Directed by Laurie Steven, the cast of six included: Herbie Barnes, Samantha Brown, Dillan Chiblow, Mark Huisman, Cheri Maracle, and Alix Sideris.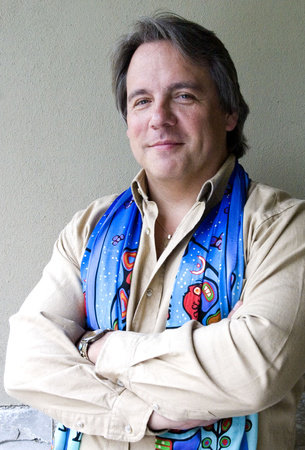 Drew Hayden Taylor

The Blue Demon
Playwright: Laurie Steven
In collaboration with: Ravibandhu Vidyapathy and Prasanna Rupathillake
The Blue Demon is a mythic adventure by Artistic Director Laurie Steven that tells the story of a princess transformed into a warrior by the Demon King in order to bring peace to a kingdom in strife. Inspired by the mythology of ancient Sri Lanka, the play explores uses and misuses of power, and the relationship between love and justice. Ms. Steven is writing the play in a dance-theatre form to allow for the integration of Commedia dell'Arte and Sri Lankan masked dance-theatre – Kolam.
Collaborators:
Ravibandu Vidyapathy: an internationally renowned dance-theatre choreographer, musician, dancer, drummer, teacher and Artistic Director of the Sri Lankan State Dance Ensemble. His adventurous and often political work in the field of Sri Lankan performance has included dance-theatre interpretations of such plays as Macbeth, Romeo and Juliet, Oedipus Rex, and The Last Days of Judas Iscariot. His provocative productions have toured the world from Europe, to Asia, North America and Australia. His work has been presented at the Kennedy Centre in Washington, the Kauffman Concert Hall in New York, and at both the Hong Kong and Singapore International Arts Festivals, amongst others.
Prasanna Rupathillake: a master drummer and dancer with the Sri Lankan State Dance Ensemble. He started his own dance group, Prasanna Roo Rangayathanya, in 2000 and has served as a performing artist for the International Peace Foundation. He has performed regularly over the past 25 years as a drummer and dancer, and has toured to many countries, including France, Germany, Japan, The United Kingdom, Singapore, China, India, Pakistan, Malaysia, Belgium, Hong Kong, The Middle East, Switzerland, Norway, Taiwan, The United States and Canada.
L to R: Ravibandhu Vidyapathy, Prasanna Rupathillake
Heart and Soul
Playwright: Kathy MacLellan
Dramaturges: Laurie Steven and Janet Irwin
A new play by Kathy MacLellan, Heart and Soul explores what it means to be human. Set in a genetically engineered steampunk world, it follows the quest of almost-human Catherine, Sir Isaac Newton's creation, as she escapes through a time rift into a dystopian future where robots rule the world. She falls for Jack, a resistance fighter and automaton-hater, and must hide her true nature from him until she can discover what a soul is, and if she has one.
Kathy MacLellan is an award-winning writer, performer, puppet creator, and a 30-year veteran of the Ottawa performing arts community. She is co-founder of Rag and Bone Puppet Theatre, which has toured works for young audiences across Canada and the United States since 1978. Kathy began work on Heart and Soul while she was Playwright-in-Residence at Odyssey.

Kathy McLellan
The Imaginary Invalid
Playwright: Molière
Translator: David Whiteley
Dramaturge: Laurie Steven
David Whiteley's translation-adaptation of Molière's comedy The Imaginary Invalid taps into our fascination with health products, from beauty creams to steroids to vitamin supplements. The story features the machinations of a hypochondriac father obsessed with his own bodily functions, and chronicles the treatment of his imagined ailments and the almost devastating impact he has on his family.
David Whiteley is an Ottawa-based playwright, actor, director, and Co-Artistic Director of Plosive Productions. He has a significant background in translation and adaptation of French classics (most recently Molière's School for Wives at The Gladstone). Molière, a 17th Century French playwright, actor and poet best known for his comedies and farces, is widely considered one of the greatest writers in universal literature.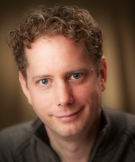 David Whiteley
Senatus Mortem
Scenario: Attila Clemann
Dramaturge: Laurie Steven
A new satire conceived by Atilla Clemann, Senatus Mortem devises contemporary versions of classic Commedia characters to explore a hot topic in Canadian politics: the abolition of the Senate. Set in Ottawa, in the red chamber of Parliament Hill, it sees an assembly of Senators concoct a desperate scheme to ensure their survival.
Ottawa native Attila Clemann is a writer, actor, and exceptional physical theatre artist who trained at the prestigious Lecoq School in Paris. He has performed in three Odyssey productions: The Financier, Arms and the Man, and The Illusion, and directed 2017's The Amorous Servant.
Attila is creating both the scenario and contemporary treatment of Commedia. He will also lead creation workshops where the full play will be devised collaboratively with actors.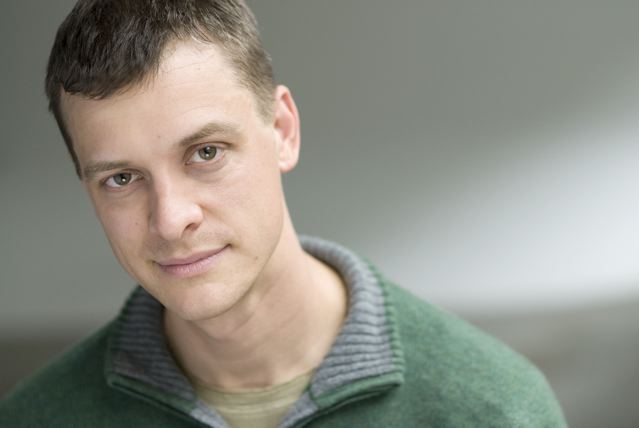 Attila Clemann
To read more about Odyssey Theatre's New Play Creation program, click here.