Join Odyssey in celebrating Ottawa's Historic Strathcona Park
Each episode of our Strathcona Park Diaries features interviews with artists, historians, ecologists and other Park aficionados, all of whom share experiences, joy, wonder and secrets of the Park. Strathcona Park is home to a world of memories for many in Ottawa and we want to hear your stories of our favourite Park!
Strathcona Park Diaries
Episode 17: August 31st– Bonus Shout Out
2020 marks Odyssey Theatre's 35th anniversary. Don't miss this bonus anniversary episode with favourite artists celebrating 35 years of incredible theatre!
Episode 16: August 27th – Best of Odyssey Theatre
What makes Odyssey Theatre so special? The masks? The open air stage? Physical theatre? Hear from artists that have worked with us creating unique theatre for 35 years. Don't forget to enter your favourite pictures of Strathcona Park in our fun Photo Competition!
Episode 15: August 24th – First Show Memories
It's the summer of 1986 and Odyssey is set to open its very first show! Hear from Founding Artistic Director Laurie Steven and actor Andrew Massingham about the misery and the magic! Tell us what your favourite Odyssey show is. And share your scenic pictures of the beautiful Strathcona Park!
Episode 14: August 20 – Youth Memories
Ever had the creative itch? Every summer we provide young emerging artists training and mentorship with professional artists as part of an Odyssey production. Hear from former youth apprentices Ben Langille, Sam Pomerant, Rhys Davies and Luci Sanci about what it was like to be in an Odyssey apprentice and what they are doing now! Join the discussion! Tell us about a great mentor you have had!
Episode 13: August 17 – History & Landmarks
What do a heritage fountain, a ruin-esque play structure and an artistic pedestrian bridge have in common? Meet renowned heritage architect Barry Padolsky as he explains the origins of some of the unique and interesting landmarks and architectural features of Strathcona Park! And please join in! Tell us what your favourite spot or feature of Strathcona park is!
Episode 12: August 13 – Strathcona's Folly
Ever wonder why a pair of baby shoes are part of the iconic Strathcona play structure? Find out from the Canadian actor, puppeteer, and artist, Stephen Brathwaite, known for his puppet work in hit children's TV series Under the Umbrella Tree and Grounding Marsh, who designed the imaginative play structure in Strathcona Park. Add your voice! Tell us what your favourite outdoor sculpture is or send us a picture!
Episode 11: August 10 –The Political View
MPP Lucille Collard (Ottawa-Vanier) and City Councillor Mathieu Fleury (Ward 12 – Rideau-Vanier) share their favourite memories of the Park Hear what they think about what's next for Strathcona! Please join the conversation, share what you want to see in Strathcona Park's future!
Episode 10: August 6 – Bettye Hyde Daycare
Did you know there are rocks with secret messages hidden in Stratchona Park? Want to find one? Meet the folks from Sandy Hill's not-for-profit Bettye Hyde Cooperative Early Learning Centre. Find out why they've been taking kids to the Park for 75 years. All the kids who attend Bettye Hyde are guaranteed to have some great summer memories, but they aren't the only ones! Let us know your favourite childhood memory.
Episode 9: August 4 – Designer Inspirations
Meet architect Barry Padolsky, set & costume designer Brian Smith, and mask and puppet maker Clelia Scala. Find out what inspires them designing for Odyssey in Strathcona Park. Join the discussion, We want to know what inspires you!
Episode 8: July 29 – MICA's Art in the Park
If you have been in Strathcona Park on the first weekend in August, you will have seen see dozens of painters, artisans and artists offering hundreds of paintings, sculptures and crafts, all part of the annual Art in the Park. For the past 20 years, the Mental Illness Caregivers Association (MICA) has produced Art in the Park brining some of Ottawa's best artists together to raise funds for their activities. Don't miss Wednesday's episode of Strathcona Park Diaries to find out how more about this wonderful community organization and how they plan to move their annual art sale to the digital world this summer.
Episode 7: July 27 – Love for Masks
It seems these days everyone is talking about masks and today's episode is no different. At Odyssey Theatre, we have always loved wearing masks! Odyssey actors Alix Sideris, Ross Mullan, Lise Cormier, Jesse Buck and many more talk about their experience acting with masks in Strathcona Park. Whether it's aging them 40 years, or elongating their nose by 4 inches, or turning them into mythical characters, masks completely change the way an actor is perceived. Hear about their favourite mask and learn how masks can transform an actor in front of our very eyes.
Episode 6: July 23 – Critters & Creepy Crawlies
One of the joys of performing outdoors, is that the unpredictability of nature can often play a role in your performance. Hear from some of our actors about the times when Park fauna became supporting cast members with impromptu appearances. How would you react when a skunk walks by in the middle of your monologue?
Episode 5: July 20 – Audience Memories
Anyone remember live performances? You know, where actors performed live, a few feet in front of you? Well, we miss you our audience — you make a performance special and sometimes very different! Hear from some of our actors about how audiences can change a performance and some of their favourite moments interacting with a live audience.
Episode 4: July 16th – Weather Mayhem
Every summer Odyssey loves to perform in the Park under the stars. A stage illuminated by the moon, a warm summer breeze, the running river and a soundtrack from the critters of Strathcona Park — it's the best theatre experience one could ask for. Both our actors and audiences are amazing in persevering through all kinds of weather challenges. Hear from our actors, including Soo Garay, Eleanor Crowder, Alix Sideris and Scott McCulloch, as they share their experiences on how they, and our resilient Ottawa theatre audiences, weather the weather.
Episode 3: July 13th – Love of Birds
This episode talks all about the birds of Strathcona Park, from the beautiful blue jay, to the magnificent robin, to the proud bald eagle. Watch as Patty McLaughlin, the Education and Public Engagement Coordinator of the Ottawa Valley Wild Bird Care Centre, talks about all the birds in Strathcona and how you can help these cute feathered animals.
Episode 2: July 9th – Park Magic
Strathcona Park Diaries is back. Hear from some of our award-winning cast members from seasons past such as Alix Sideris, Jesse Buck, Mark Huisman, Lise Cormier, Scott McCulloch, Soo Garay, William Beddoe, and Ross Mullan. This episode will get to the bottom of what actors love most about performing with Odyssey in Strathcona Park. From the magic of performing outdoors to the improv needed to outshine live animals, this video tells-all.
Episode 1: July 6th – Welcome to Strathcona Park Diaries
Welcome to the premiere of Odyssey Theatre's exciting interactive series Strathcona Park Diaries! To kick things off, Odyssey's Artistic Director and founder Laurie Steven draws on 34 years of creating award-winning productions in Strathcona Park to introduce you to this new series and to Strathcona Park. So why did Odyssey choose this downtown Park for their home, anyway? Don't miss our first episode to find out.
Enjoy these photos of our beautiful home in Strathcona Park, from our Strathcona Park Diaries Photo Contest:
---
Thank You to our Partners
---
Thank you to City Councillor Mathieu Fleury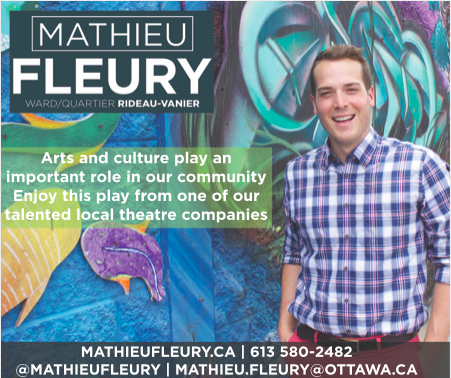 ---
Thank you to our Prize Donors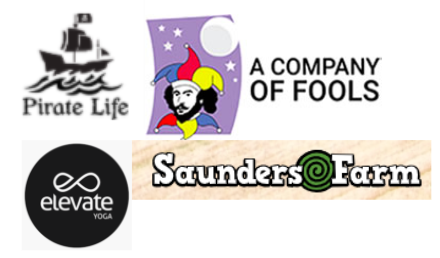 ---
Part of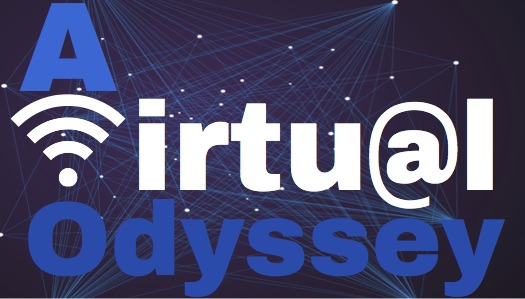 Thank you to the following partners for their support