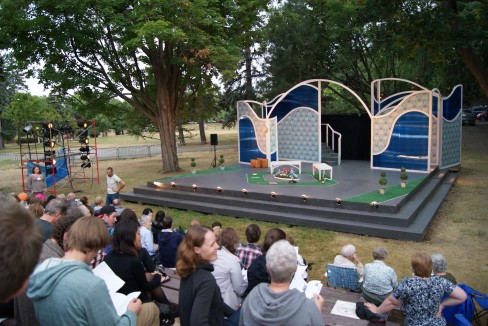 When is the Show?
For an evening performance the box office opens about 7 o'clock and audience members can take their seats starting at 7:30. These shows start at 8PM and run until about 10:30, with a 15 minute intermission. For our Sunday matinees, box office will open at around 1PM and audience members can begin to take their seats starting at 1:30. The show will start at 2PM and run until about 4:30, with a 15 minute intermission.
Where to Buy
Tickets for our Theatre Under the Stars production become available for purchase in June. You can order tickets through our Eventbrite page, calling our box office at 613-232-8407, or at our box office in Strathcona Park 1 hour prior to performance. Box Office is can be called Tuesday to Sunday, 12PM to 6PM.

Parking
There is parking available at the Parking lot at Somerset and Range Road, as well as street parking surrounding Strathcona Park.
For the duration of our run, street parking is also available at the following locations*:
Range Rd – west side – between Osgoode Ave and Somerset St
– east side – between Somerset St and Templeton St
Somerset St – north side – from Range Ave down to Blackburn Ave
Osgoode St – south side – between Malborough Ave and Range Rd
– north side – between Marlborough and Goulburn and
Malborough Ave – west side – between Laurier Ave and Templeton St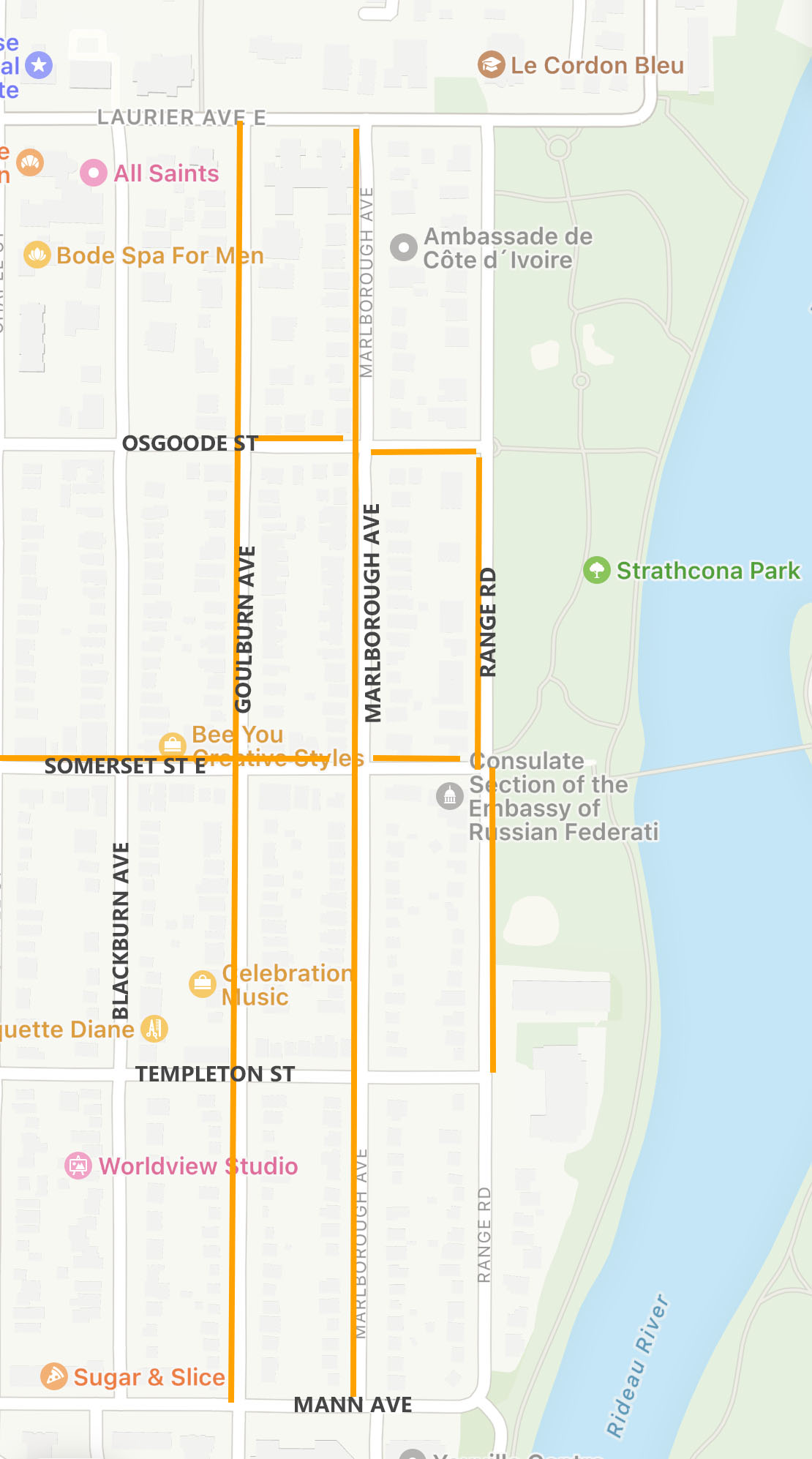 *Odyssey Theatre is not liable for any parking tickets incurred based on this information. Please follow all postings and Ottawa by-law about on-street parking
Rain Policy
Unless it is raining at the beginning of a show, the performance will go on. If a performance has to be cancelled, a rain ticket will be issued at the venue. Rain tickets can be used at any point during the run, but you will need to call in advance to make a reservation with your rain ticket. If the weather is questionable and you would like to change your reservation in advance, you may do so by phone before 5pm on the day of your reservation.
We do not offer refunds.
Seating
Odyssey's seating consists of wooden bleachers. Seat cushion with backs are available for rent. We have limited space for lawn chairs in front of the bleachers. You are also welcome to bring your own cushion or lawn chair.
Covid Policy
Audience members will be highly encouraged to wear masks and disposable masks and hand sanitizer will be provided by the Theatre. Those who choose to bring their own lawn chairs in order to sit in front of the bleachers and closer to the stage will be required to wear masks to minimize the risk to the performers.
Accessibility Guide and Social Story
This visual guide was created to help you prepare for the play you are about to see. It will be especially useful if this is your first time attending one of Odyssey's productions, or if this is your first time attending the theatre. We want to ensure your experience is as fantastic as possible!
Odyssey Theatre Accessibility Guide and Social Story
Gift Certificates
Give the gift of theatre! Gift certificates may be purchased in any denomination and can be used for any performance throughout the run, subject to availability. Call the Box Office at 613-232-8407 or e-mail boxoffice@odysseytheatre.ca to purchase your gift certificate.