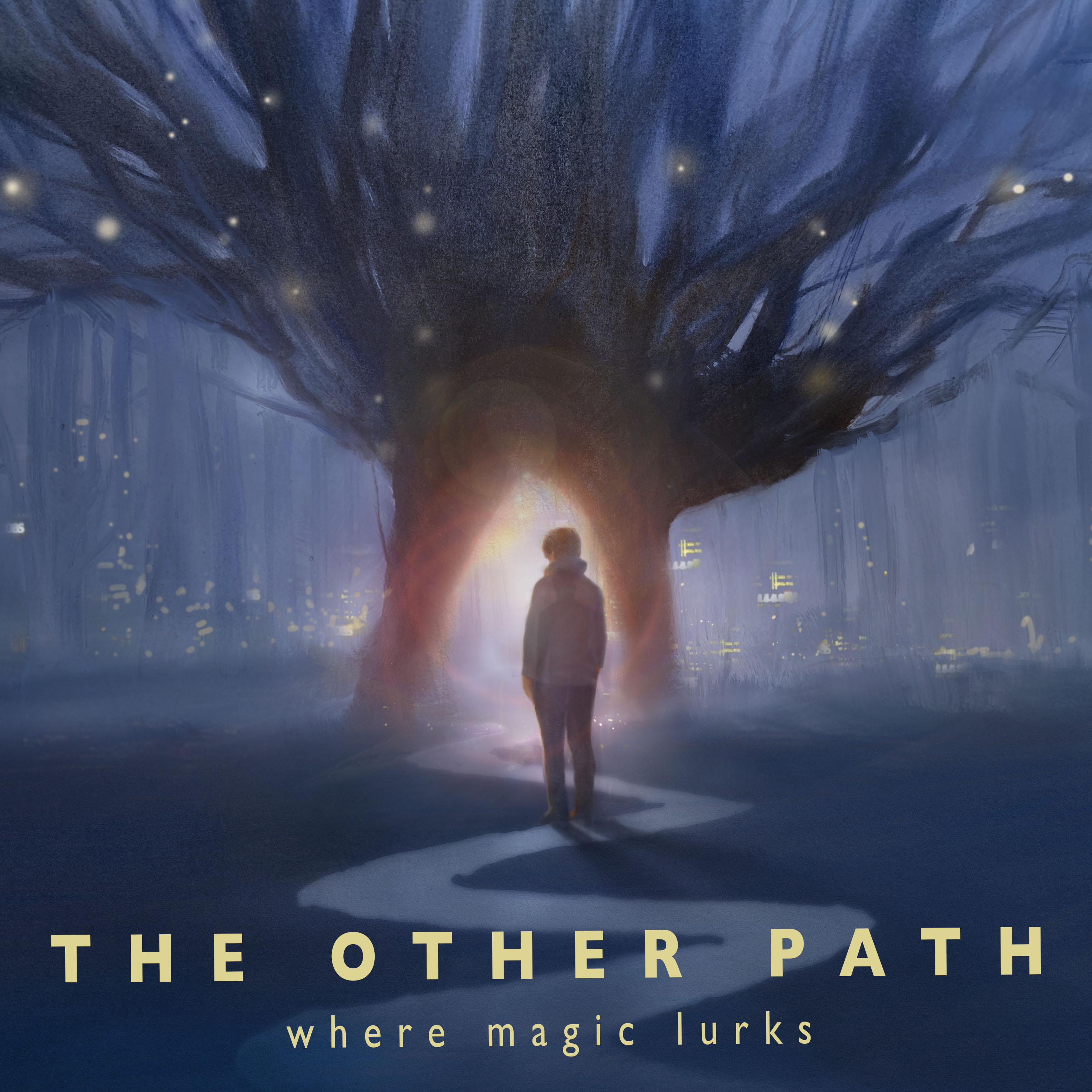 Take a trip down The Other Path, where witches, shape-shifters, and trickster spirits haunt derelict towns and neighbourhood parks. Classic folk tales meet modern life in a podcast series filled with magic, mystery, and danger.
Our five audio dramas are inspired by fantastical tales from the past, but set in today's modern world. Follow the risk-takers and the desperate as they tangle with creatures straight out of folklore to pursue their dreams!
Written by award-winning Canadian writers, each episode comes alive with the voices of professional actors and artfully crafted music and sound.
Heart's Home by Jo Walton
A story about home and belonging, this eerie fantasy is inspired by a legendary story from the Third Branch of the Mabinogion, a work of mediaeval Welsh literature.
Read More…
Double Trouble by Marty Chan
A tale about the desperation of poverty, Chan's dark and suspenseful comedy is inspired by the Chinese folktale "Two of Everything."
Read More…

The Witch's Circle by Emily Pohl-Weary
This modern day Gothic adventure is inspired by the Slavic folktales about the extraordinary Baba Yaga.
Read More…

The Belt and the Necklace by C.S. MacCath
This haunting and fantastical dramedy adapted from a recently discovered 19th century Bavarian folktale, explores fashion's fixation on beauty and our exploitation of nature.
Read More…

The Feathered Ogre by Daniel Peretti
A contemporary adaptation of Calvino's Italian folktale, The Feathered Ogre explores the tension between tradition and modernity and how to heal what divides us.
Read More…


The Other Path podcast launches October 5, 2002.
Visit the podcast website at www.theotherpath.ca