By Bruce Burwell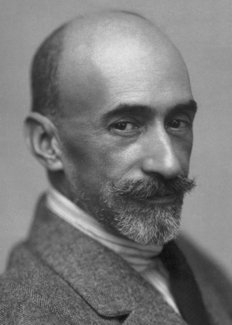 This summer Odyssey Theatre is mounting a production by a Spanish playwright you've probably never heard of. Though how many Spanish playwrights can you actually name? Jacinto Benavente did win the Nobel prize in literature for his body of work. And you have heard of the Nobel prize, right?
Benavente (1866-1954) was the son of a well-known Madrid pediatrician. He started to study law at university but came into an inheritance when his father died and gave up university and travelled around Europe.  So the world lost a lawyer and gained a great playwright.
Benavente lived through a tumultuous period of Spanish history — the Spanish-American war, the 2 world wars and the Spanish Civil War. Somehow his name has been associated with the assassination of the famous Spanish poet Federico Garcia Lorca.
As a playwright he was prolific and wrote over 150 plays. The plays ranged over various genres — comedy, satire, drama, tragedy. Additionally he wrote poems, letters and other prose.
Some of his more important works are :
The Governor's Wife, 1901

, a comedy in three acts.

The Unloved Woman, 1913

, a rural

tragedy with the theme of incest. This was turned into a movie in 1921 with Norma Talmadge.

The Lady of the House, 1908,

a psychological drama.
The Bonds of Interest, 1907, is based on the form of the Italian Commedia Dell'arte and is thought to be his masterpiece and likely garnered him the Nobel prize. Unlike most Commedia Dell'arte plays there is a comical character who is a lawyer in the play. Perhaps this is legacy of his aborted studies.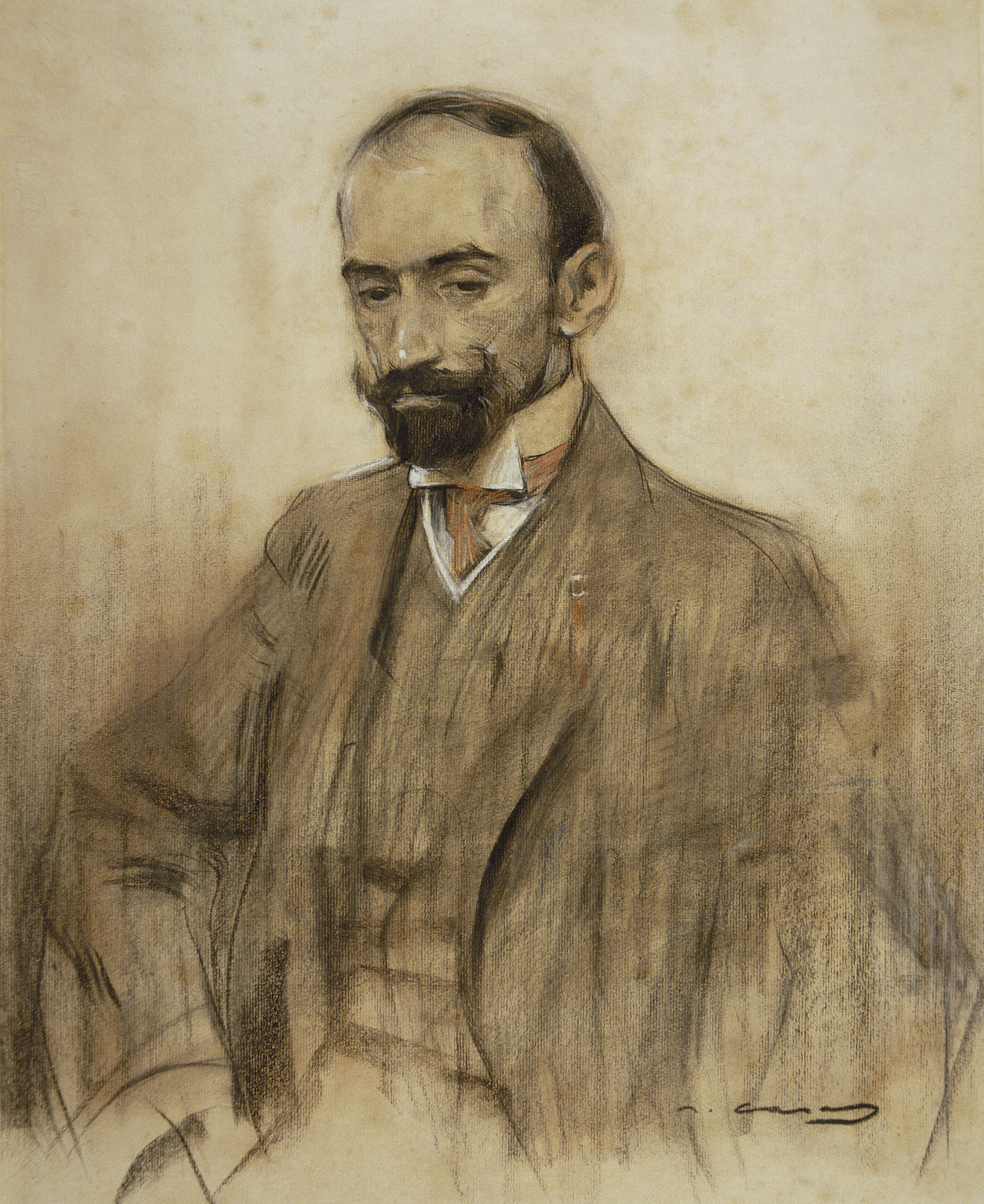 Apart from his plays he is remembered in Madrid today by a
Lovely downtown plaza

An active Madrid theatre

A street named after him

A large monument in Retiro park

A parking lot in downtown Madrid – €3.486 for 90 minutes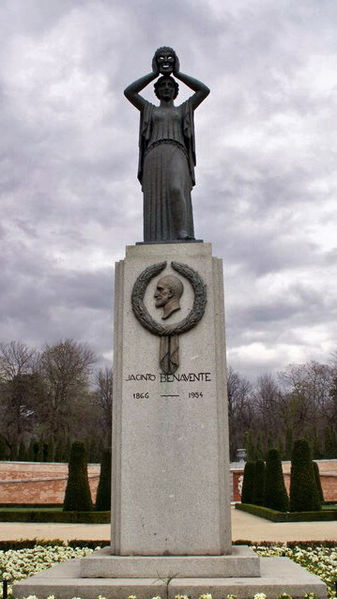 So now you know a little bit about Jacinto Benavente.
References
https://www.nobelprize.org/prizes/literature/1922/benavente/biographical/
https://en.wikipedia.org/wiki/Jacinto_Benavente
https://www.britannica.com/biography/Jacinto-Benavente-y-Martinez