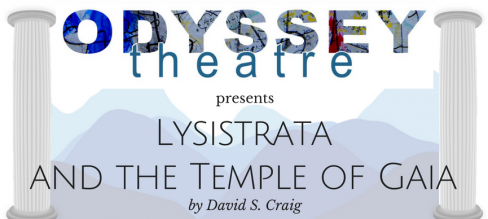 From July 26 through August 26, 2018, don't miss Odyssey Theatre's world premiere of Lysistrata and the Temple of Gaia, a comedy by award-winning playwright David S. Craig. Inspired by Aristophanes' Ancient Greek classic Lysistrata, this new play is a satire set in an environmentally chaotic future world. It reimagines one of theatre's oldest tropes: the sex strike.
In Aristophanes' original play, the women of Athens strike in an effort to end a bloody war. In this new play, the women strike in order to convince their partners to put Mother Earth first. With its biting wit, Craig's script is a send-up of our culture's apathy towards the environment, in the light-hearted and zany context of a sex comedy.
Lysistrata and the Temple of Gaia is set in the year 2118, and climate change has made the world inhospitable. The rising oceans are acidic, the air is toxic, and the plants and animals are dying.
But, for the humans of the future, it's easy to dismiss all of this as "just the weather." Easy, that is, until an ancient goddess named Gaia appears and threatens to destroy all humanity unless they promise to take better care of the planet. The women agree, the men refuse, and a classic battle of the sexes ensues. Thus begins the world's first eco-sex comedy.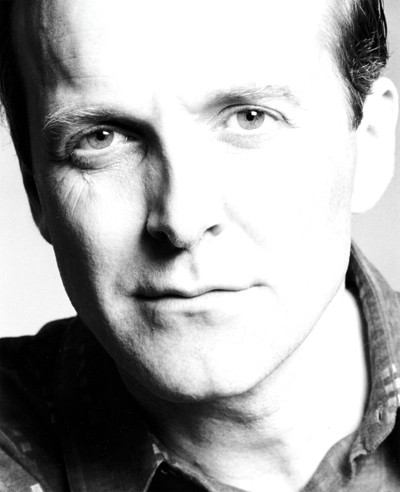 Over a 44-year career, David S. Craig has distinguished himself as a major player in Canada's theatre world. He has produced over thirty plays, written radio dramas for the CBC, and toured extensively across the country. His works have been translated into five languages. This is Craig's second time at the helm of an Odyssey production, his first being 2012's The Fan, for which he won the Prix Rideau Award for Outstanding Adaptation.
He is backed by the incredible design team of Jerrard Smith (Set Design) and Lori Hickling (Costume Design), Graham Price (Lighting Design) and Rick Sacks (Sound Design). They will be creating a future world in which Greece's Golden Age never ended. Their design blends an ancient, classical look, with a dramatic concept of future fashion.
Odyssey's productions are known for their fabulous casts, and this year's play is no different. The cast features Odyssey veterans Sarah Finn (Cassandra), Catriona Leger (H/Gaia), and David Warburton (G). They will be joined by the talents of David daCosta (Theo), Natalia Gracious (Pandora), Martin Julien (Cleon), Lisa Norton (Pietr), and Shelly Simester (Lysistrata).
Join us for our 33rd season in Strathcona Park for Lysistrata and the Temple of Gaia. Performances run from July 26-August 26, 2018, from Tuesday-Sunday at 8pm, with a Sunday matinee at 2pm. Tickets go on sale June 4.