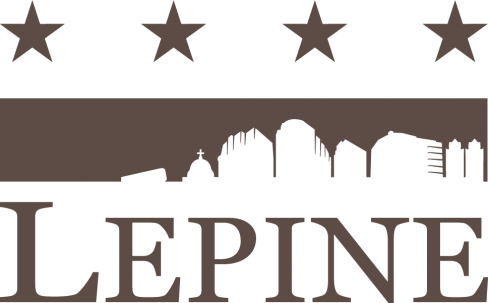 presents

by Carlo Goldoni
Translated by John Van Burek
Directed by Attila Clemann
July 20-August 20
8:00 p.m. Evening Shows, Tuesday to Sunday
Doors open at 7:30 p.m.
2:00 p.m. Pay-What-You-Can Sunday Matinees
 ***plus 2pm Pay-What-You-Can on Saturday August 19th***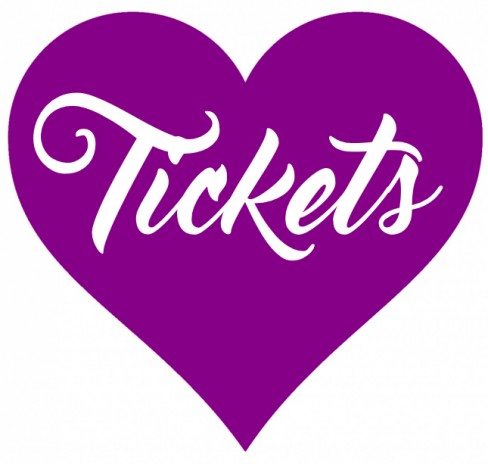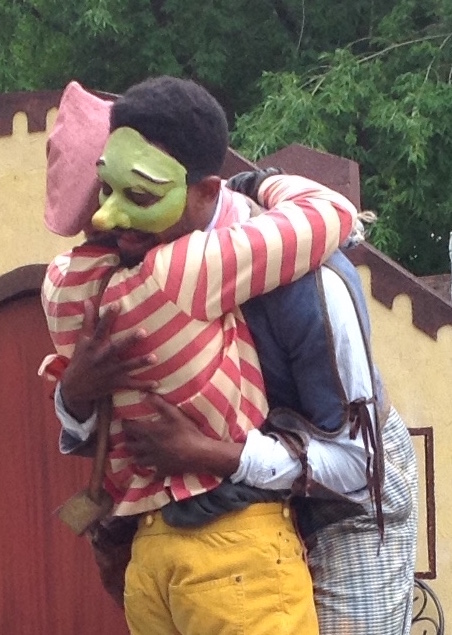 Reviewers show their love for The Amorous Servant!
"Laurie Steven's company is evolving into something that is redefining the old Commedia rules of Italian street performance" –Alvina Ruprecht, Capital Critics Circle
"This Amorous Servant seduces her audience…[a] robust outdoor production." –Patrick Langston, ARTSFILE
"The bottom line is you can't go wrong with Odyssey." –Jennifer Hartley, Ottawa Life Magazine

"Odyssey Theatre has built itself up on fusing the nostalgia of the Classics with a more contemporary vibe and The Amorous Servant is no exception."
–Brie McFarlane, The New Ottawa Critics
"The Amorous Servant is yet another feather in the cap of a company that chooses quality over quantity with their productions. Running until August 20th, I highly encourage everyone to see it." –Ian Huffam, The New Ottawa Critics
"There's just something magical and wonderful about an evening of theatre under the stars." –Allan Mackey, On Stage Ottawa
"[The Amorous Servant] delivers that wonderful 'theatre under the stars' experience." –Jessica Ruano, Apartment 613
The Amorous Servant is about a clever young maid, bound in dedication and honour to her disinherited master. With a love that knows no bounds, this servant expertly schemes to break through the greed and treachery that has corrupted her master's house. She's determined to bring peace to his wealthy but dysfunctional family. Love and honour meet the physicality and hilarity of Commedia dell'Arte in this rarely seen jewel by Carlo Goldoni.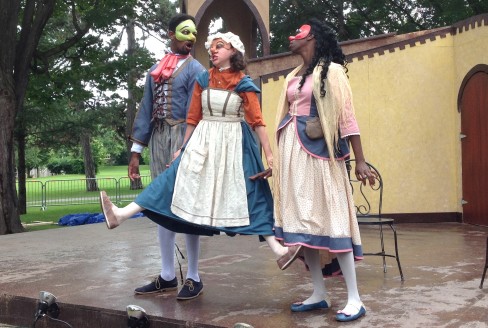 "The Amorous Servant presents an 18th century feminist with 20th century charm. She's breaking lace ceilings all over the place." —Attila Clemann, Director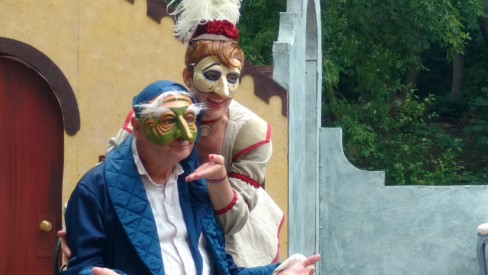 "It's a story about the self-sacrifice of true love that will enrapture your heart and leave you in stitches!" —Laurie Steven, Artistic Director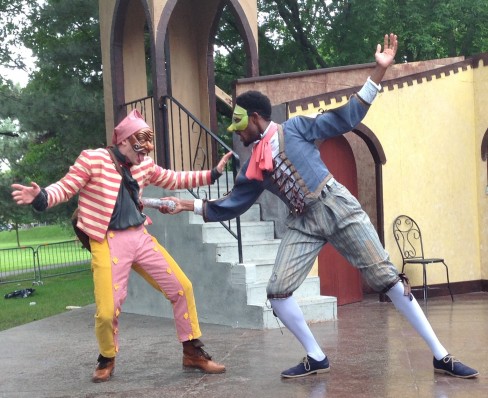 THE COMPANY: Christopher Allen, Abraham Asto, Joshua Browne, Attila Clemann,Lise Cormier, John Doucet, Caroline Frost, Dexter Hunter-Laroche, Jay Hines, Vanessa Imeson, Justin Jay, Julie Le Gal, Tiffany Martin, lindi papoff, Sam Pomerant, Graham Price, Helen Rainbird, Chris Ralph, Suzanne Roberts Smith, Laura Slabbert, Jerrard Smith, Bella Szpala, Sophia Swettenham, David Warburton, Ron Ward, Gwyneth Whalen-Hughes.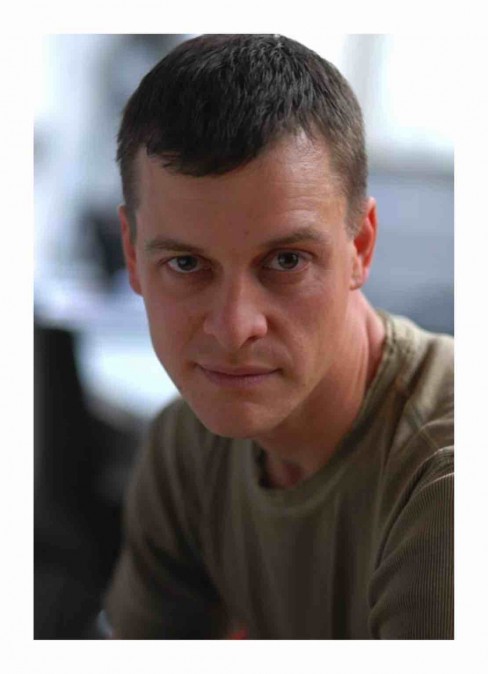 Attila Clemann, Director – The Amorous Servant marks Attila's fourth engagement with Odyssey Theatre, his first being over 15 years ago performing in The Illusion. More recently Attila was seen by Odyssey audiences in Arms and the Man and The Financier. Other recent credits include Up to Low and A Christmas Carol both of which will be reprised at the NAC. As a long time student of physical theatre and masks, Attila is very excited and grateful to Laurie Steven and Odyssey for this opportunity to sit in the directors' chair. Attila is a graduate of Ecole Lecoq and Studio 58.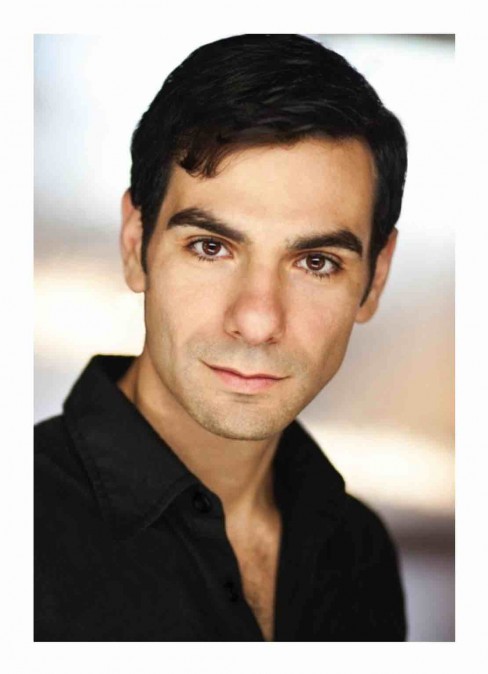 Abraham Asto, Lelio/Brighella – Spending his first few years at Carleton making Ottawa his second home, Abraham eventually graduated with Honours from the University of Toronto, and then segued back into his love for theatre after winning a placement at the George Brown Theatre Conservatory. His recent works on stage include the fortune of travelling across Canada for roles in Commercials For Hamilton (Hammer Theatre), Test Drive (Lighthouse Festival), The Kite Runner (Citadel/Theatre Calgary), The Buddy Holly Story (Magnus) and most recently with Theatre Gargantua for Reflector. Abraham is extremely grateful to have Odyssey Theatre bring him on board where the mask permits the freedom to play in a society that has "… too much respect upon the world. / They lose it that do buy it with much care".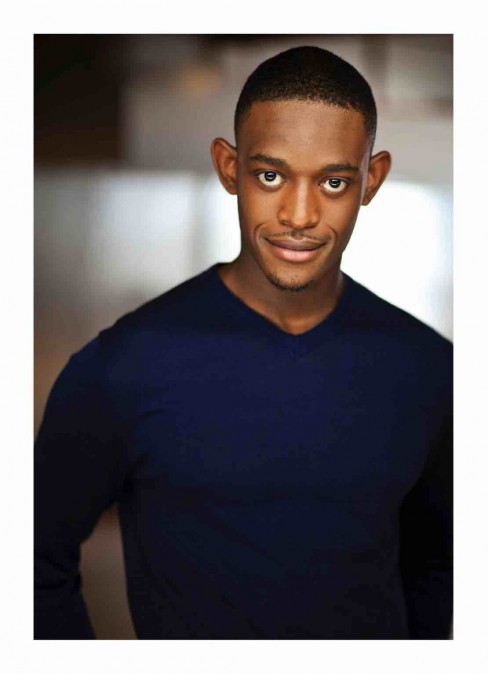 Christopher Allen, Florindo – Christopher Allen is a new Toronto actor. He's excited to be acting with the people at Odyssey Theatre, who share his same passion for this art, and to be in Ottawa for the 150th anniversary of Canada! Recent theatre credits: John in The Whipping Man (Winnipeg Jewish Theatre), Ben in The Birds and the Bees (Blyth Festival), Cinna/Flavius in Julius Caesar (Canadian Stage), Balthasar/Courtesan in The Comedy of Errors (Canadian Stage), Constantinople in Still (Binocular Theatre), Alexander Castle in The Adonis Project (The Piece of Mine Festival), Romeo in Romeo and Juliet (Shakespeare in Action), Demetrius in A Midsummer Night's Dream(Shakespeare in Action), The Negro Resurrectionist in Venus (York University), Lee Boyd Malvo in Call me God (York University).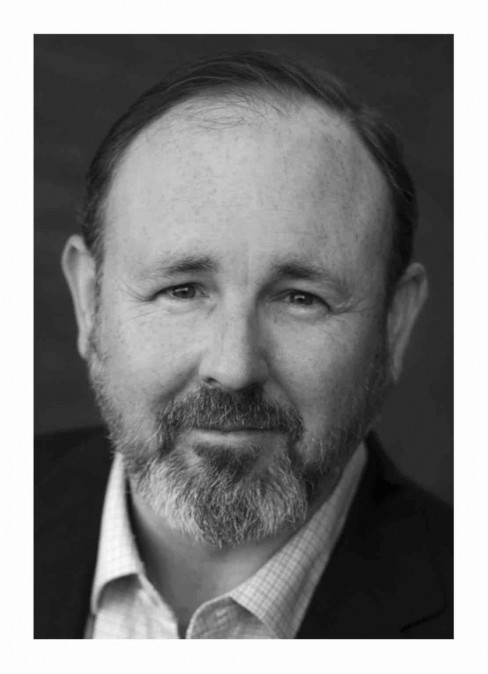 Chris Ralph, Pantalone – Chris is thrilled to be back at Odyssey for another wonderful summer of Theatre Under the Stars! Chris is a local actor and is the co-founder of the Acting Company – Ottawa's largest performance arts studio. His most recent acting credits include roles in Half Life (Theatre Northwest); A Christmas Carol (NAC); Vanya, Sonia, Masha and Spike (Plosive Productions); Up to Low (Easy Street/Magnetic North Festival); Glengarry Glen Ross (Avalon Productions – Capital Critics Award for Best Production); Billy Bishop Goes to War (Plosive Productions – Capital Critics Best Actor nomination); Death and the Maiden (Plosive Productions); and The Game of Love and Chance (Odyssey Theatre). Chris is a proud member of Plosive Productions – one of Ottawa's longest-running indie theatre companies. Rings rings rings to my love Nicky!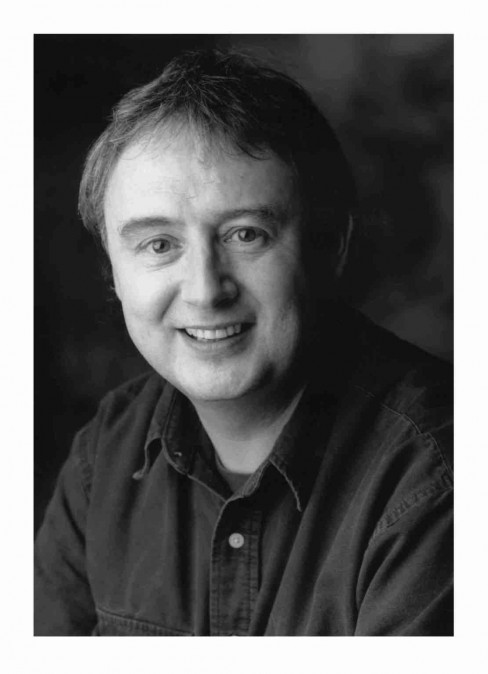 David Warburton, Ottavio – This is David's second appearance for Odyssey Theatre. As an actor, he has enjoyed a wide and varied career, appearing in London, Edinburgh, Dublin, Moscow, and New York. He worked extensively in the U.K  and has toured Canada from coast to coast playing theatres of all shapes and sizes from the Stratford Festival to Churchill, Manitoba. No stranger to outdoor theatre, he recently performed the role of Cerimon in a reworked version of Pericles for Vancouver's Bard On The Beach, which received 8 Jessie Nominations including Outstanding Production and Significant Artistic Achievement. Closer to home, he was a member of The Ensemble at The National Arts Centre.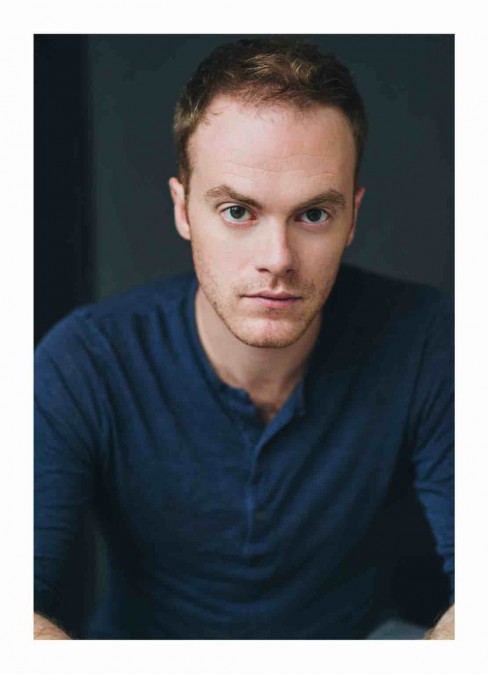 Joshua Browne, Arlechinno – is a Toronto-based actor, producer, writer, and theatre-maker. After growing up a ballet dancer on the Alberta prairies, his family moved to Ontario where he went to high school and graduated with a BFA in Acting from the University of Windsor. He spent three years living in S. Korea where he became an avid rock climber. Since returning to Canada in 2011, he has become a mainstay in the Toronto indie theatre scene, appearing in productions across the country with many companies such as Theatre By The Bay, Watermark Theatre, Theatre Gargantua, ift Theatre, cue6 Productions, The Livery Theatre, The Storefront Theatre to name a few. He is the Artistic Producer of Circlesnake Productions, an indie theatre company that uses collaborative creation to produce new plays with a cinematic approach to storytelling. You can check out the company at www.circlesnake.com and follow him on Twitter @joshu_ashua.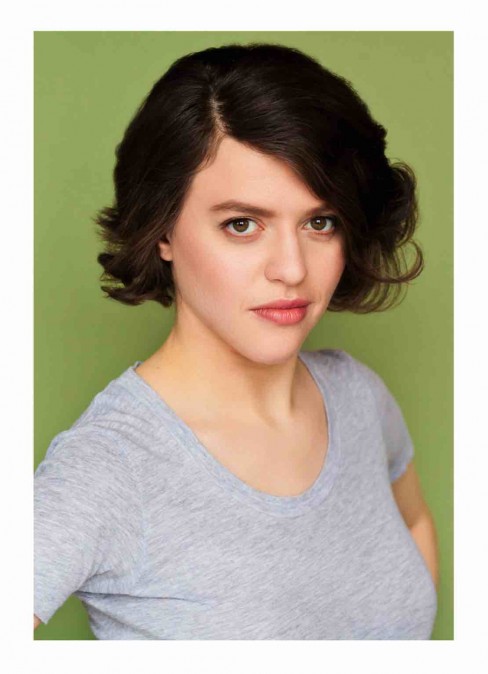 Lise Cormier, Corallina – originally from Halifax, is a Toronto based actor, singer and dancer for theatre, musical theatre, film, TV, voice-over, animation, commercials and radio-drama. She works in both English and French. Lise received two Dora nominations for The Tale of a T-Shirt (Fixt Point) and Les Zinspirés 3D (Théâtre français de Toronto). She voiced "Misty Simmons" on the award-winning CBC Radio drama Backbencher. Lise recently originated the role of "Vicki" in Habib's Unforgettable All Night House Party (Western Canada Theatre/Resource Centre for the Arts). She also appeared in Soulpepper's Dora-nominated production of The Barber of Seville. Upcoming projects include a recurring role in Bobby Del Rio's new web series 40 and Divorced. This is Lise's third time working with Odyssey Theatre. She was brought on as an understudy for The Things We Do For Love and played "Maria" and "Trip" in the Performance Laboratory for School For Scandal. Lise is absolutely thrilled to be playing the amorous servant "Corallina" in beautiful Strathcona Park! Website: http://lisecormier.workbooklive.com. Twitter: @LiseCormier5. Instagram: @lise.cormier
Suzanne Roberts Smith, Beatrice – is a graduate of the National Theatre School of Canada and The Birmingham Conservatory for Classical Theatre. Her credits include: CONTAIN/COLLECT: Featuring S.T.U.P.; WATERMARK THEATRE: Blithe Spirit; SOULPEPPER: Yours Forever, Marie-Lou; STRATFORD FESTIVAL: The Tempest (Christopher Plummer)/ Two Gentleman of Verona/ Bartholomew Fair/ Three Sisters/ Phèdre; THE EMPTY ROOM: Melancholy Play; SUMMERWORKS: MARACATU YOU! (Jon Kaplan/NOW's shortlist: Outstanding Ensemble); T.O. FRINGE FESTIVAL: Offensive To Some (Jon Kaplan/NOW's shortlist: Outstanding Performance & Production); BLYTH FESTIVAL: The Ginkgo Tree/The Thirteenth One; T.O. FESTIVAL OF CLOWNS: Sad Object Bad Object; FILM & TELEVISION: Murdoch Mysteries; The Tempest (Christopher Plummer).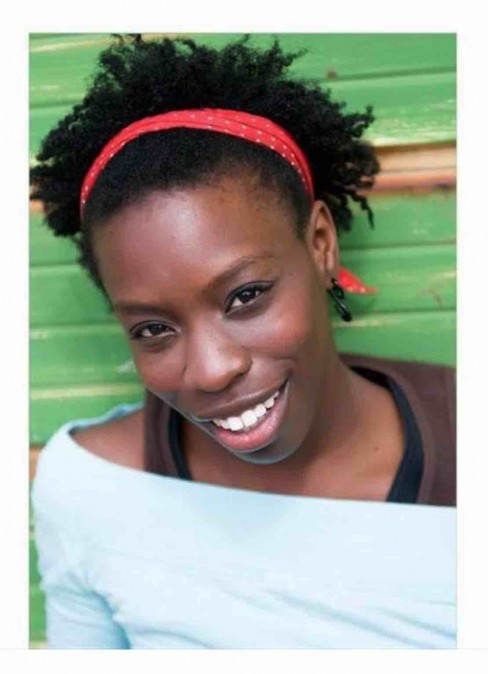 Tiffany Martin, Rosaura – This is Tiffany's Odyssey Theatre debut. Recently, she has performed in Kink (The Pulp Collective), The Libertine (TIFT), The Lion, The Witch and The Wardrobe (Stratford Shakespeare Festival), The Aeneid (Stratford Shakespeare Festival), Love's Labours Lost (Stratford Shakespeare Festival). She also performed in The Devil We Know (Blythe Festival) and Spelling 2-5-5 (Carousel Players). Tiffany is grateful to be asked to join such a wonderful team, and would like to thank all the people who have and continue to make her dreams come true (looking at you Mr. Ear).
_______________________________________________________________
Our plays are noted for imaginative use of masks,  evocative physicality, fusion of art forms and cultures, and innovative staging. Offered every summer in Ottawa's historic Strathcona Park on the banks of the Rideau River, five minutes from downtown, our open-air theatre provides a charming natural setting that attracts a broad audience from across the national capital region and tourists seeking unique entertainment.