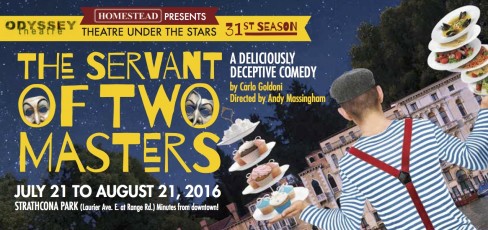 This season of Theatre Under the Stars is closed. A big thank you to our fantastic sponsors and audience!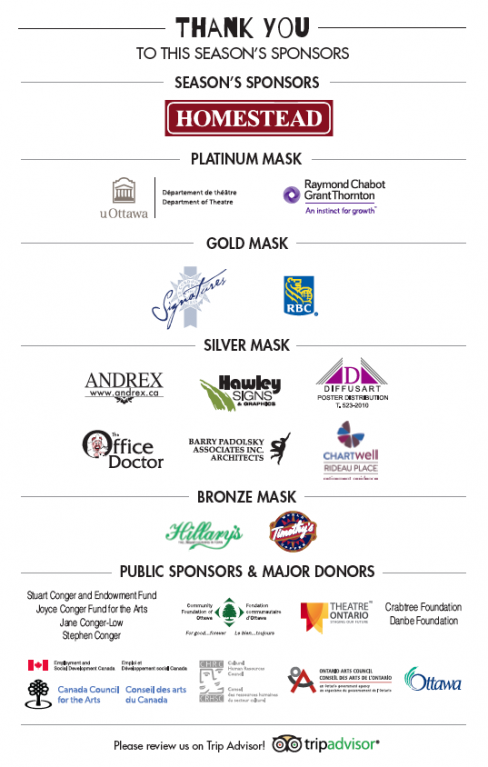 Many thanks to the Harry P. Ward Foundation for supporting our PLAY program!
---
Odyssey offers theatregoers a magical experience. Tales of the trials and triumphs of the human spirit are brought to life with masks, pageantry, original music and humour. We create critically hailed Canadian plays and dynamic adaptations from the international repertoire. Join us—and enter a world of laughter, intrigue and enchantment.
Theatre under the Stars summer productions in Ottawa's Strathcona Park appeal to a broad audience. Periodic indoor performances feature edgier themes. Odyssey supports new play creation, artist training and youth programs that draw Canadian and international theatre artists to work with us. Be sure to check those sections for public participation options.
---