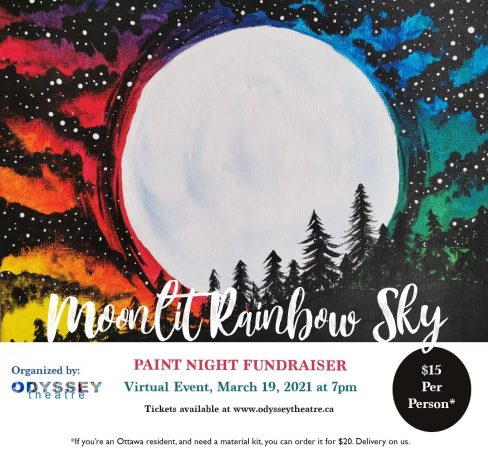 Friday, March 19th @ 7pm
Tickets- $15
Material kits (optional) – $20 extra
Join us from the comfort of your own home for a night of fun and creativity to help raise money for the arts! Odyssey Theatre is hosting a virtual paint party fundraiser; follow along with our artist to create your own rendition of the painting, Moonlit Rainbow Sky.
Appropriate for ages 19+
A supply list will be sent to participants or you can buy a material kit from us and we will deliver it to you before the event. Material kits will be available to Ottawa residents only.