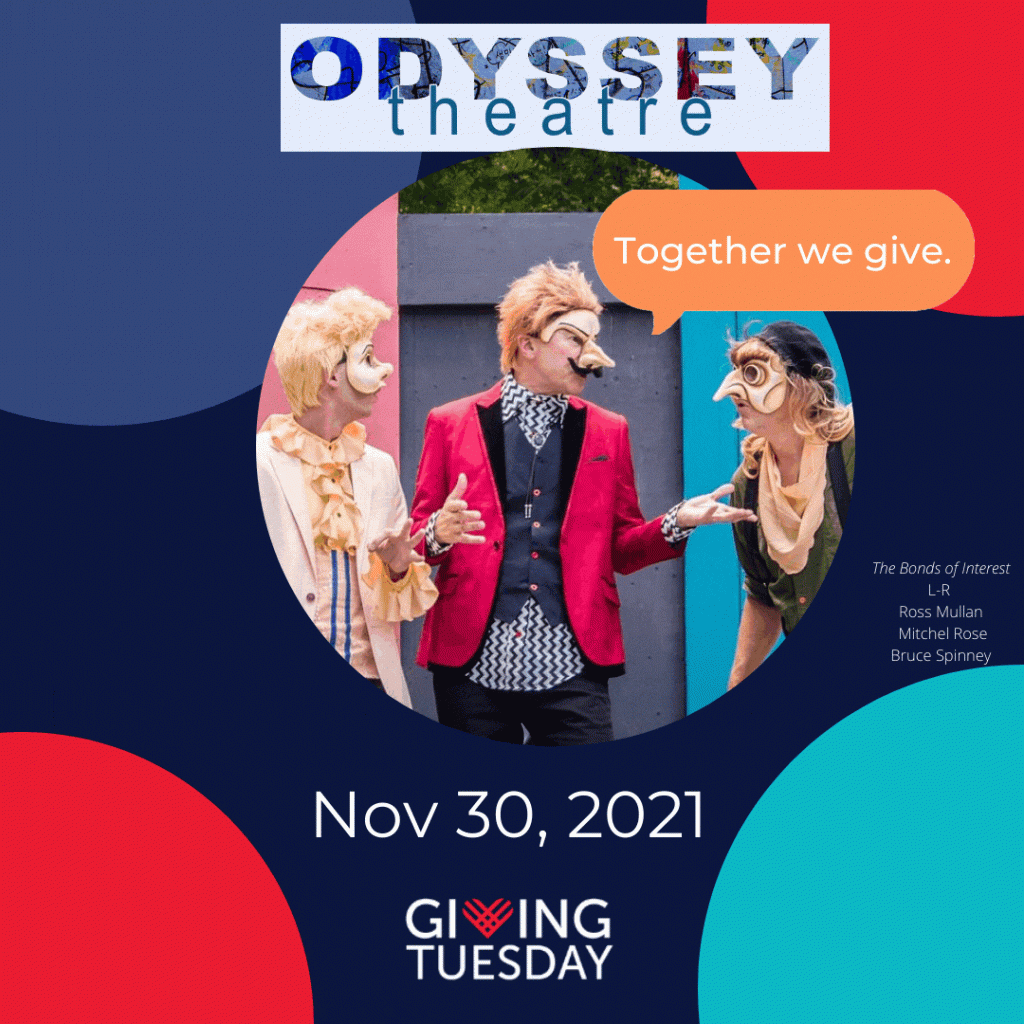 Dear Theatre Lovers,
Today, Tuesday November 30, 2021, millions of people everywhere around the world are joining together to contribute to their favourite causes on an international National Day of Giving. We hope that you will consider donating to Odyssey Theatre, so that we can continue creating innovative theatre that brings together cultures, artists, and audiences from far and wide.
2021 was a hard year for the performing arts. But like so many of our fellow Canadians, we continued to push through, not letting a lack of stage mean a lack of theatre! Instead, we have been hard at work on an exciting audio-drama Podcast: The Other Path.
We have commissioned five intriguing, original plays by award-winning Canadian writers who have created contemporary, fantastical stories, inspired by classic folktales from an array of cultures. This February, don't miss sinister comedies and haunting dramas in which witches, ogres, and nature spirits co-exist with garage sales, dive bars, and fashion shows.
As we speak, your favourite Odyssey actors are in the studio recording the series, while our sound and music designers craft their work. On this Global Day of Giving, we ask for your support to reach our goal of raising $5,000 to help us share their wonderful work with you in the New Year.
Intrigued? For a little taste of what we have in store, listen to this clip from "Double Trouble", a gruesome, comic take on an ancient Chinese folktale now set in modern-day Alberta, that will kick of our series this February.
But Double doesn't always mean Trouble! Because, TODAY on Giving Tuesday, your donation will be matched by an anonymous donor to Odyssey- magically your dollar becomes two!
As a donor, you also become a Friend of Odyssey and new this year, we will be inviting all donors to an online Launch Event for The Other Path. More details on all the benefits of being a Friend can be found here!
This Giving Tuesday, you can help our wonderful artists keep creating and bring these amazing stories to life!