Coming to a neighbourhood near you! Get involved!
FINAL PERFORMANCE!
ORLEANS – Sunday October 1 – 2pm – Cumberland Seniors Park – 315 Centrum Boulevard
Odyssey Theatre is part of AOE Arts Council's Neighbourhood Arts 150, an official Canada 150 and Ontario 150 community-engaged arts project.
Twelve local professional artists and arts groups are joining communities from all corners of Ottawa for Canada's 150th birthday. Ottawans are invited to participate in free arts experiences from April to October to celebrate their communities and express what it means to be Canadian.
For our part of the project, Odyssey has created Spreading Roots, led by Project Director Rebecca Benson. We're joining diverse groups with professional artists and environmentalists to create performances that celebrate their neighbourhoods' urban forests. Each show will end in the groups planting new trees in their communities.
The project incorporates distinct forms of local culture: a church choir, a seniors dance company, and children making masks or puppets. Community members will participate in a series of workshops, led by artists like, Jacqui Du Toit, Venessa Lachance, and Allison Burns, and learn about different creative processes. Performances will take place on Saturdays and Sundays from September 9 until October 1.
To find out about other ways to participate, such as assisting in planting trees, contact Project Manager Allana Chatterton: spreadingroots@odysseytheatre.ca.
Follow the project @150ArtsOttawa #150ArtsOttawa www.150ArtsOttawa.ca.
PERFORMANCES
Westboro: Sept.10 6:30pm, Dovercourt Recreation Centre
Stittsville: Sept. 16, 2pm, St. Andrew's Church & Alexander Grove Park
Carlington: Sept. 17, 2pm, Alexander Community Centre & Park
Caldwell : Sept. 19, 4:30pm, Caldwell Park
Greely: Sept. 23, 11am, Greely Library & Shields Park
Carsons: Sept. 23, 2pm, Carson Community House
Strathcona Heights: Sept. 24, 2:30pm , 430 Wiggins Pvt. 
Orleans: October 1, 2pm – Cumberland Seniors Park – 315 Centrum Boulevard – LAST CHANCE!
NEIGHBOURHOOD ARTS 150 – Celebrating Ottawa's Communities, is supported by:
Funders: Government of Canada, Ontario 150  
Partners: Ottawa 2017, Ottawa Community Foundation, Metroland Media, Trinity Development Foundation, the Danbe Foundation and Jewel 98.5 FM plus over 40 community partners.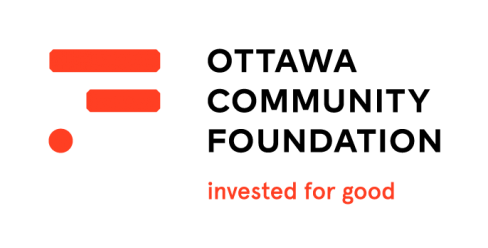 The support of The Danbe Foundation and
Stephen Conger has made this
project possible.