Have you ever wondered what a skeleton would have to say about life? Or what an ant colony has to teach us about "community"?
With the support of Odyssey and the Ontario Arts Council (OAC), some wonderfully creative theatre artists will explore these questions.
Core to Odyssey's mandate is being a nexus for physical theatre artists, providing opportunities to develop and showcase their work. Through the OAC's Recommender Grants for Theatre Creators, we recommend support for Ontario writers and collaborative creators working in the fields of physical theatre, mask, clown, Commedia dell'Arte, puppetry, and dance-theatre.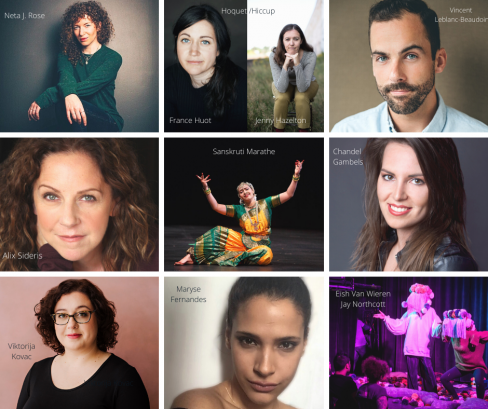 We can help works like Neta J Rose's "non-identity-play identity play", Duckling get made; it lets us support Maryse Fernandes' use of clown and verbatim testimonies to explore the experience of mental health patients in Happy to Be Here. We can help Sanskruti Marathe devise their solo show, At the end of Kaliyuga, as they explore Hindu themes of destruction and rebirth using Bharatnatyam Dance.
We are excited to be able to support nine amazing physical theatre artists and collectives create new works. Starting Tuesday, we are going to profile one of these projects and their creator(s) each week!
Follow us on Facebook, Instagram, or Twitter or check out our website here to learn more about these creative artists!.
Many thanks to our applicants, the Ontario Arts Council, and you, our audience!