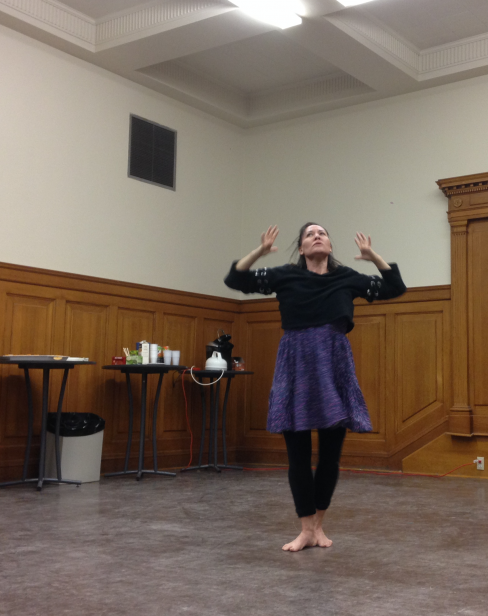 By Kate Carmanico
On April 9th, a group of over 20 independent performing artists, local theatre organizations and members of the Indigenous community gathered at the Arts Court for an exciting evening of dance and dialogue.
The information session, co-hosted by Odyssey Theatre, the Ottawa Fringe Festival and members of the Culture Intersection group in collaboration with the Indigenous Performing Arts Alliance (IPAA), was organized with an aim to build relationships between both communities and develop a network of local independent arts companies for Indigenous performances in Ottawa.
The evening began with a powerful dance performance by Indigenous dancer and IPAA member Christine Friday. She combined music and movement to acknowledge traditional territory in an original piece entitled Passage.

Friday was followed by a presentation by Jerry Longboat and Valerie Hopper, representatives of the IPAA in partnership with Department of Canadian Heritage. They discussed funding avenues open to Indigenous artists.
A roundtable discussion and brainstorming session concluded the meeting, exploring future collaborations between Ottawa theatre organizations and Indigenous artists. Thank you to all who attended and made this evening such a tremendous success!