When?             January 15: 6pm-9pm, January 16 & 17: 10am-5pm
Where?           University of Ottawa Theatre Department, RM 303
During our intensive two-and-a-half day workshop, you will learn the basics of Commedia dell' Arte, a style of theatre that was the forerunner of contemporary comedy and satire. This includes exploring traditional Commedia archetypal characters, their masks, comic routines, and contemporary versions of the characters.
We will use Odyssey Theatre's signature mask, collaboratively create improvised scenes, and work with classical texts by Molière, Marivaux, Goldoni and Gozzi to build your physical theatre, improvisational and comedic skills. You will also gain tools to develop original and collaborative creations. Dress to move.
More about Commedia dell' Arte…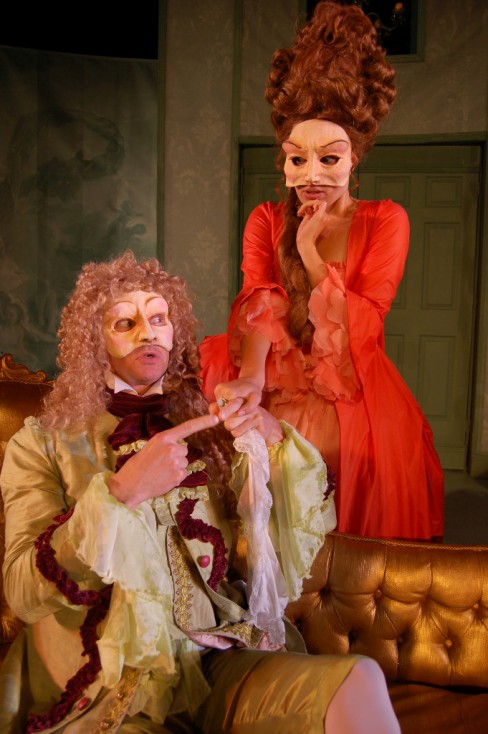 This style of theatre originated in Italy in the 16th century. A troupe of masked actors worked collaboratively through improvisations and physical comedy to offer tales of love and lust, and battles between masters and servants.
Commedia's archetypal characters still live in contemporary TV shows: Pantalone, a greedy old miser, lives in Mr. Burns from The Simpsons; Il Dottore, a character with self-perceived wit that often comes short of wittiness, can be seen in Michael Scott from The Office; Arlecchino, a mischievous servant, is represented in Charlie from It's Always Sunny in Philadelphia; and the Inamorati, young lovers who often face obstacles to be together, are represented in Marshal and Lily from How I Met Your Mother.
                     Regular Price                       Early Bird Special by January 7
Adult              $240                       Adult          $200*
Students       $180                       Student       $150
Enrolment is limited. Book your space now.
*CAEA discount available. Call for details.
Call us at 613-232-8407 to avoid registration fees.
Laurie Steven is the founder and Artistic Director of Odyssey Theatre. She is an award-winning director, writer and dramaturge who specializes in mask, physical theatre, and Commedia dell'Arte. Laurie directed 20 of Odyssey's productions including Lesage's The Financier, Giraudoux's Ondine, Molière's Scapin, Marivaux's False Confessions and Gozzi's The Raven. Her adaptation of an Indonesian shadow puppet play, The Wedding, won her the Capital Critics Circle Award for Best Director. She wrote and directed A Guy Named Joe and wrote the scenarios and collaboratively wrote the scripts for Kamalay, Turandot, The Czar's Daughter-in-Law Was a Frog and Moonlight Mischief. Laurie has also co-translated and adapted seven classical plays. Other credits include Assistant Director at the National Arts Centre and at Canadian Stage, a residency at Factory Theatre and directing workshop productions for Theatre Beyond Words and Teesri Duniya Theatre.
Laurie has taught workshops on mask, Commedia dell'Arte, and improvisation to students, professionals and teachers for the University of Ottawa's theatre department, the Ottawa Carleton Elementary Teacher's Federation, the Ottawa School of Speech and Drama, Odyssey Theatre, and various Ottawa high schools.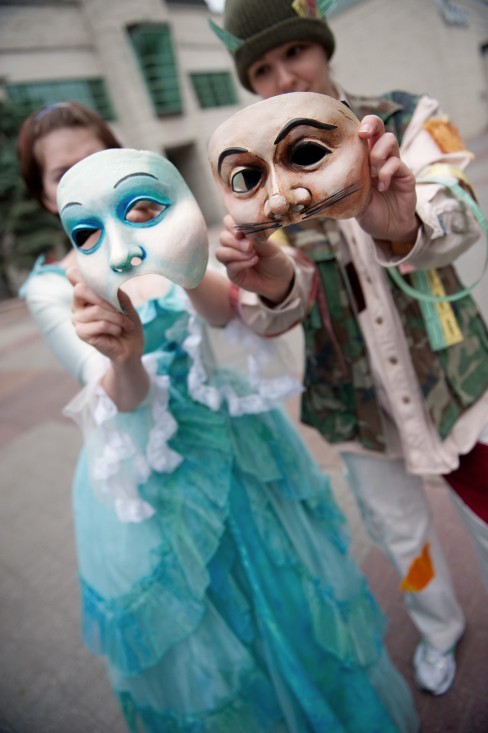 About Odyssey Theatre…
Since 1985, Odyssey Theatre, Ottawa's premiere summer theatre, has entertained audiences with award-winning productions. We specialize in performances inspired by Commedia dell' Arte, featuring masks, physical theatre, fast-paced comedy, and clever choreography. We also develop new directions in theatre art by collaborating with artists from culturally and artistically diverse backgrounds. Over the past 30 years, we have worked with classical Commedia scripts and have created and produced a substantial body of original contemporary plays.
 Share our poster with your friends and colleagues!

PARTNERS