ART FUSION—TRAINING WORKSHOP FOR ACTORS AND DANCERS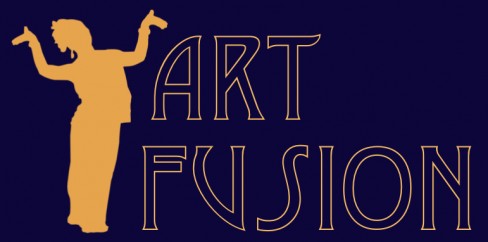 University of Ottawa, Academic Hall
135 Séraphin-Marion Private, Room 303

May 6-7, 9:30 am to 4:30 pm
Free!  But space is limited. Register today.
For more information or to register call us at 613-232-8407
or email us at admin@odysseytheatre.ca
We invite Ottawa's theatre and dance artists to Art Fusion—a unique, two-day workshop, in which performers learn a new style of movement, broaden their cultural horizons, and expand their imaginations. The event is also an opportunity to get in on the ground floor of potential future Odyssey collaborations.
On Saturday morning, Sri Lankan-Canadian choreographer, Rukmal Gunasekara, will introduce participants to Sri Lankan dance movement, and Laurie Steven, Odyssey's Artistic Director, will give a Commedia dell'Arte workshop. In the afternoon, artists will develop characters using masks and explore a movement vocabulary for their characters weaving together the two styles of movement to create an entirely new mode of expression.
Sunday will begin with artists furthering their skills in Sri Lankan dance and Commedia dell'Arte techniques. Building upon their characters, participants will develop scenes based on excerpts of text from a play. Artists will be given the freedom to create text-based scenes or interpret them according to their discipline—dance, physical theatre, etc. At the end of the day, participants will get the chance to share their scenes with each other in a short presentation.
Ignite your creativity and develop a new art form! 
Facilitators
Laurie Steven is the founder and Artistic Director of Odyssey Theatre. She is an award-winning director, writer and dramaturge, with a passion for interpreting international myth and folktale for contemporary audiences. In 2004, the Capital Theatre Critics awarded Laurie Best Director for The Wedding, an adaptation of an Indonesian story for masked performance. In addition, she was recently awarded a Chalmers Arts Fellowship from the Ontario Arts Council. Laurie has taught mask, Commedia dell'Arte, improvisation and writing for physical theatre for the Theatre Department at the University of Ottawa, Ottawa School of Speech and Drama, community theatres and high schools, as well as to professional actors through Odyssey. With a B.F.A. in theatre from York University and a B.A. in philosophy from the University of Toronto, Laurie has furthered her training through study with Philippe Gaulier, Ariane Mnouchkine (Théâtre du Soleil), and Nicolas Serreault (La Comédie de Genève).
Rukmal Gunasekara has practiced Sri Lankan dance for over 50 years, serving as a prolific teacher, choreographer, and ambassador of the art form to North America since 1991. She founded and directed Ottawa's Sri Lanka Youth Dance Troupe, which has performed at events such as the Asia Heritage Month Celebrations, the New Year celebrations at the Department of Foreign Affairs and International Trade, and Ottawa's Carnival of Cultures Festival. Before moving to Canada, Rukmal coordinated the nationwide promotion of the National Women's Dance Troupe of Sri Lanka in New York. She has staged performances of Sri Lankan dance in the U.S. for the Arthur Sackler Gallery of the Smithsonian Institution, University of Maryland, the Sri Lanka Association of Farmington, Michigan, and the Asia Pacific Celebrations. Rukmal conducted workshops for Odyssey Theatre's 1998 production of Kamalay.
---
AUDITIONS FOR THE BONDS OF INTEREST NEW PLAY WORKSHOP
Auditions will be held in:
Toronto Audition Dates: April 12 & 13, 2017, The Box Toronto (89 Niagara Street)
Ottawa Audition Date: April 19, 2017, University of Ottawa Academic Hall (135 Séraphin-Marion Private, Room 303)
Preparation for Candidates:
One classical comedic monologue (length: up to 90 seconds)
One monologue or scene for one of the characters below (click on the character name for the monologue or scene)
Bring a hard copy of your resume and headshot to the audition
Note: New versions of sides were posted April 10th. If you prepared using a version that was previously posted, that is also acceptable.
Characters 
Crispin – a scoundrel, a schemer, a philosopher 
Leandro – Crispin's accomplice but a romantic lover at heart 
Innkeeper – a rough and emotional businessman able to don the pretentious air of a maître d' 
El Capitan – boastful coward and mad dreamer, tinged with the bitterness of a soldier returning from war 
Arlequin – a foolish servant with overtones of a deep-thinking poet 
Doña Sirena – a passionate wealthy widow on the surface, a wily schemer underneath 
Colombina – vivacious young servant to Doña Sirena, her sense of romance is paired with cleverness 
Polichinela – crass and ruthless crook, whose wealth gains him social standing – he could be friends with Al Copone and Batman's The Penguin 
Polichinela's Wife – a tattered trophy wife, with an addiction to flashy jewels & a yearning for class 
Sylvia – Polichinela's daughter and innocent romantic lover to Leandro 
Two versatile actors (male or female) also needed to play roles including Innkeeper's servants, friends of Doña Sirena, El Doctor, and Pantalone.
The Bonds of Interest workshop will take place August 21-29, 2017 in Ottawa.
Play by Jacinto Benevente
New translation by Catherine Boyle
Directed by Laurie Steven
For more information: call 613-232-8407 or email marketing@odysseytheatre.ca.
---
DIRECTING FOR MASK TRAINING WORKSHOP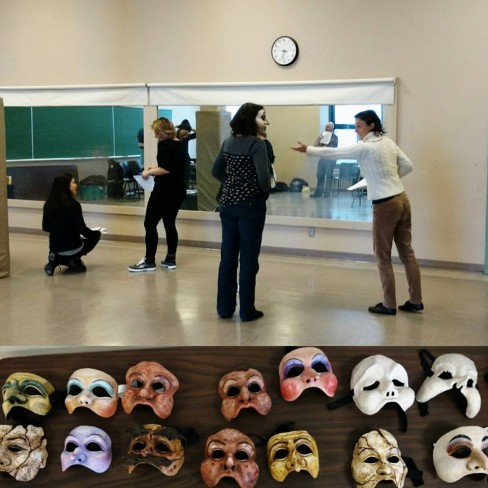 Ideal for professional and emerging professional directors/creators interested in gaining an introductory exploration into the different techniques and approaches involved in directing for mask theatre. The workshop, part discussion, part practical, will be led by Odyssey Theatre's Artistic Director, Laurie Steven, with over 30 years experience directing mask theatre. December 12, 2017.
---
GENERAL INFORMATION FOR ACTORS ABOUT AUDITIONS

Casting for our 2017 Theatre Under the Stars Production is now complete. Thank you to all who auditioned.
Auditions normally take place in January. If you wish to be considered for an upcoming season, send a cover letter, resume, and headshot to admin@odysseytheatre.ca. We will keep it on file and review it at the time of the auditions.